Getting Started At Gracie Barra Is Easy
And Intro Session Absolutely FREE!
Experience a new beginning on your Jiu-Jitsu journey
is the perfect addition to your fitness routine
This class is a Jiu-Jitsu inspired workout that promotes weight loss while increasing your overall fitness in Santa Ana, Ca. This unique fitness program is designed with the same principles and values we teach in our Gracie Barra Programs training.
Enjoy significant gains in your overall fitness level
Learn the GB Self-Defense System
Lose weight and have fun with a BarraFIT class taught by our certified instructors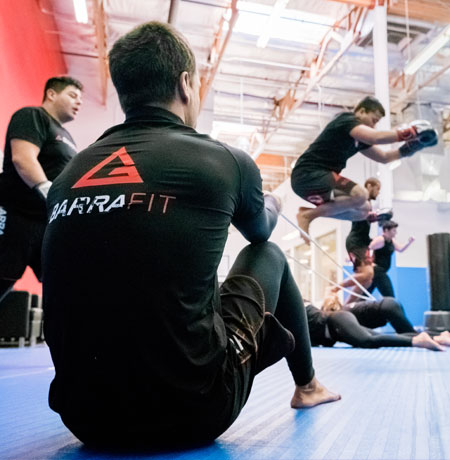 Our BarraFIT program is a great way for new students to become acquainted with Jiu-Jitsu and the Gracie Barra School. Our fitness classes utilize the same principles and values used in our Jiu-Jitsu programs courses. You will be introduced to the very basics of Jiu-Jitsu while getting in the best shape of your life.
You will never forget your first class at Gracie Barra!


Discover Superior Martial Arts Training in Santa Ana Ca


Our fitness program differs from others you will find at a local gym because we offer a variety of fitness moves to keep your workout interesting. 
You will never forget your first class at Gracie Barra!